West Palm Beach
West Palm Beach Driving School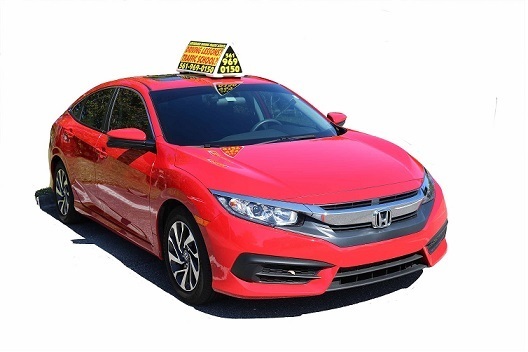 Affordable Driving Traffic School has helped thousands of students improve their driving skills in West Palm Beach area since 1995. We offer Driving Instruction to Beginners, Nervous, Teenagers and Adult Drivers and to those students that might want or need to improve their driving skills.
Our Driving Lessons are taught by Florida State Certified Professional Instructors in traffic, (not in a parking lots) for beginner drivers we start in small streets with light traffic and progressively to major roads and intersections; eventually on the last sessions our students get to experience the I-95 Freeway or Florida Turnpike driving, obviously at the discretion of the Driving Instructor.
Since Palm Beach County is an extensive County we tend to practice our lesson with our student in cities close to where they live, for instance students who live in West Palm Beach area the lessons will be taught on surrounding cities such as Palm Springs, City of Atlantis, Greenacres, Palm Beach, Riviera Beach, Palm Beach Gardens, Wellington and Lake Clarke Shores, just to mention a few.
Call us to start your driving lessons in West Palm Beach, we come to you.
(561) 969-0150
We have the Lowest Fees for Driving Lessons in the West Palm Beach Area.
We serve in the following zip code areas in West Palm Beach 33401, 33405, 33406, 33409, 33415, 33417, 33407, 33408, 33403,33412
---