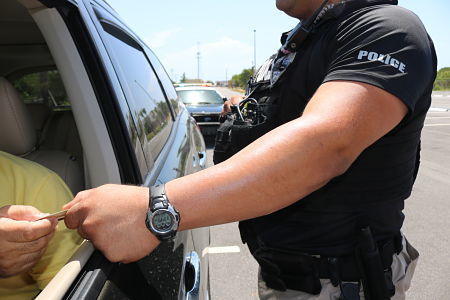 Got a Traffic Ticket? You want to remove points from your license?
This 4 Hour Basic Driver Improvement (BDI) course is the class you need to attend!

By attending this 4 hours traffic ticket class, you will not receive any points on your Driver's license driving record for the violation, your insurance will not increase as long as there is no crash associated with the traffic citation (statute 318.14 (9)), you will maintain your safe driver status and pay a reduced fine. Under Florida law, you may elect to attend this 4 hours BDI (Basic Driver Improvement) course once in any 12-month period but no more than five times in your whole life.

If you are Court ordered by a Judge in any Florida County to attend a 4 hour BDI Class, you may attend this course to satisfy the court requirements. This 4 hour course is approved by the Florida Department of Motor Vehicles and all Florida Courts.
You may attend this class to satisfy Court Ordered requirements for other States as well.

The class is taught In-Person in classroom setting, which is the easiest way to attend. We offer this class at our main location in West Palm Beach. We also offer livestream classes for this BDI course, our traffic school is the easiest to attend and we will issue the certificate as soon as you finish the class, either way you will get the certificate of completion the same day you attend and finish our traffic school.
Our reputation placed us in first place of traffic school in Palm Beach County, we are known for enlighten our students how to avoid future traffic infractions, and we follow up with your ticket after weeks of finishing the class by checking with the county clerk if your case has been closed, in this way we avoid the suspension of your license, because our job is to make sure that the county clerk received your 4hrs course certificate of completion.
After we submit your certificate to the County, this traffic school will prevent insurance increase for the traffic ticket you choose when completed this course. Since we are Florida-State Approved, we can submit the certificate of completion for every county of the State of Florida. When you attend this class, it is once withing a period of 12 months, the class is Florida-Law educating, no test to be taken during or at the end of the class. The only requirement to pass this class is to pay attention, it is the easiest class in Palm Beach County.
Our BDI class is in a fast paced and easy class, you will enjoy coming to our school and refreshing some appropriate driving skills to follow when you get back on the road. During this course we certainty have little breaks in between and it will not be an extended class. Students can rest assure that we follow a schedule and we are always on time.
---

What do I need to take to the Class?
To complete the Traffic school you need to bring your license and the ticket number
Is there a Traffic school test at the end of the class?

No, you only need to pay attention, there is no test at all
Is Traffic school for speeding ticket only?
No, you can elect traffic school for the majority of traffic violations, call us to have more information 561-969-0150
Is there any option besides taking the class in the school?
Yes, If you have a Busy Schedule, we offer a DVD that you can take home and when you finish you bring it and take your certificate
How do I take Traffic school for a ticket in Florida?
Register for BDI course election and call us to enroll, easy fast and affordable at 561-969-0150. Best Traffic school in Palm beach
Do I get a certificate right away?
Yes! at the end of the class you get the Completion certificate
---
This BDI Class is also known as:
4 Hours BDI Ticket Course
Court Ordered 4 hour Class
4 Hours Ticket Class
Traffic Crash Avoidance Course (TCAC)
Basic Driving Improvement Course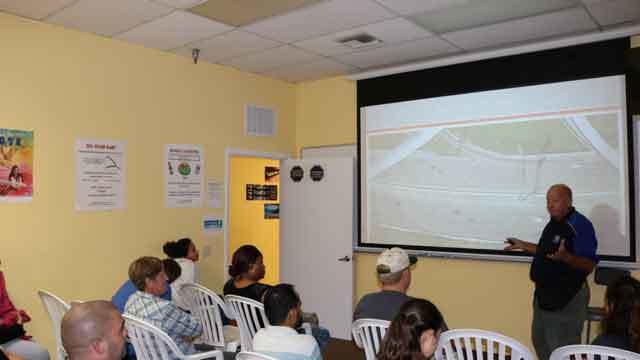 Florida State Mandated 4 Hours BDI Courses
If you received a letter from Florida DHSMV (Tallahassee) ordering you to attend a TCAC (Traffic Collision Avoidance Course) because your have been involved in two traffic crashes within a two-year period, a crash in property damage resulted in $50 or greater, or a crash in which injuries occurred, you must attend this class to prevent suspension of your license.
Florida DHSMV may also have you attend this course, if you were:
Found guilty by court of Running a Red Light Violation
Passing a Stopped School Bus
Reckless Driving
Racing on the Highways
Spectator of a Race
You may have to attend this class if you received a ticket out of Florida and hold a Florida Drivers License.
**NOTE: Holders of a Commercial Driver's License (CDL) are not eligible to take this course by election per statute 318.14. They must take this course only if the Court or State orders it.


Or Register by filling out the form below.