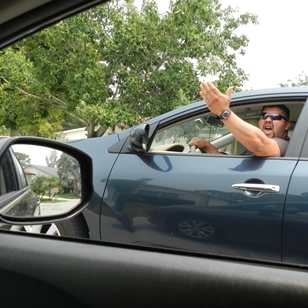 This Class can only be taken in person, not online. Florida County Courts require that this Aggressive Driving Course must be taken in a Traditional Classroom setting, we offer this Aggressive Driving Improvement class in our main location in West Palm Beach.

This 8 Hours Aggressive course will help you evaluate your own driving behavior, as well as recognize and evade other potentially aggressive drivers on the road.
This Aggressive Driving Course is intended for drivers who are perceived by the courts to exhibit signs of aggressive driving behavior such as:
accumulating an excessive number of citations
driving with excessive speed
unknowingly driving with a suspended license
tailgating
making frequent lane changes
failing to signal or yield the right of way
and disregarding traffic control devices.
Some aggressive drivers behave this way on purpose, but many drivers are seen as driving aggressively without even knowing it.
Or fill out the form below