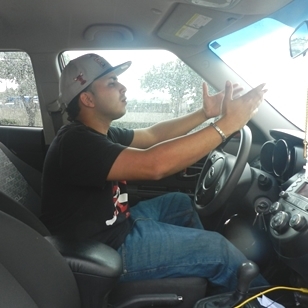 This Youthful Offender Course is recognized as the first behavioral based driver and traffic safety training program available to young drivers to satisfy their Court Ordered requirements.
This Youth Class which is accepted in all Florida County Courts is also recognized as:
The Teen Course, STOP Course, TOAD Course, Under 25 Defensive Driving Course and Arrive Alive At 25 Class.
The Youthful Offender Course curriculum has been developed to address the needs of inexperienced, young drivers whose over-representation in vehicular crashes are a national concern to federal, state, local governments, parents, and others who have a special interest in reducing crash related injuries, human and economic losses of novice drivers.
This Under 25 Driving Course is targeted to young drivers 15-24 years of age. The 4 and 8 hours formats, allow emphasis on the development of proper driver attitude, along with essential research proven responsible driving strategies.
All students will receive a certificate of completion upon completion of the class.

Affordable Driving Traffic School will notify the Palm Beach Clerk of County Court and other courts completion of the class depending where citation was issued.

Youthful Offender Course Objectives:
Inform young drivers about the transportation system components, youthful driver risk, and risk management.
Inform the students about the significant role of driver attitude in safe driver performance.
Assist the students in understanding the importance and responsibilities of the driving privilege
Inform students about DUI laws, penalties and consequences on their driving and life.
Assist the students to utilize the course information to develop a driver Action Plan.
Attendance of this course is required by court order only in a classroom setting. This class can not be taken online, must be attended in person. We offer this class in our main location in West Palm Beach.
Call us now to reserve a seat!
Or fill out the form below.