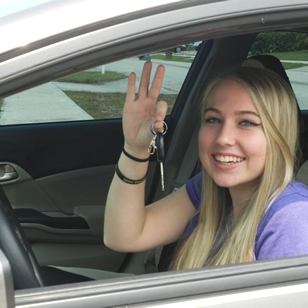 First Time Driver Class
Drug and Alcohol Class
Traffic Law Substance Abuse Education Class (TLSAE)
Since January 1990 all first time drivers in the State of Florida are required to take the TLSAE - Traffic Law Substance Abuse Education Course or Drug Alcohol Traffic Education (DATE) course before applying for a Driver's license or Learner's Permit.

Attend this class at our school in a fun and easy atmosphere! By taking this course, you will learn how alcohol and other drugs affect your ability to drive safely, Florida traffic laws and responsibilities, safe driving techniques, and how to increase your awareness on Florida roadways.
At the end of the class you will be reported to the Florida State Department of Highway and Motor Vehicles electronically; you will get a certificate of completion as proof of attending our class.
Florida TLSAE Drug and Alcohol Course is a requirement for First time drivers in the State of Florida that need to complete this 4 hours Traffic Law and Substance Abuse Education Course (TLSAE) before you can apply to get a permit, this training course is commonly known as Drug and Alcohol class, and we have it at our facilities in a very easy and fast paced class, there is no test at the end and you only need to pay attention.
Drug and Alcohol Class Objectives
The goal of this course is to reduce the number of persons killed and/or injured on Florida's roadways. The program aims to help students of all ages become well-informed, responsible drivers by providing them with accurate information about Florida laws, the effects of alcohol and other drugs on driving skills and techniques on how to drive defensively to avoid crashes.
Or fill out our registration form below.