8 Hours Court Order IDI Course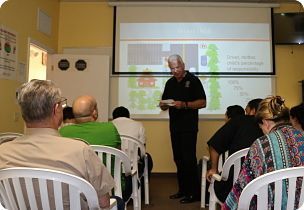 8 Hours Intermediate Driving Improvement Course (IDI) or (IDC)
If the Court or Judge has ordered you to take an 8 Hour Traffic Course, then this is the course you need to attend.
Simply register for the course over the phone or online, class is taught in a pleasant and painless environment. Upon completion you will receive your certificate of completion and we will notify the court of your school attendance, depending of the County where the ticket was issued.
8 Hours Court Ordered Class Objectives
This class will have you increase your knowledge and awareness of the highway transportation system, recognize potential hazards and how attitude plays a role on our driving behavior.

This Course has been approved for all Florida County Courts; "Courts of other States accept our 8 hours in person program as well."
This 8 Hours Ticket class be attended as an election!
Yes! Miami Dade and Broward Counties will allow you to attend this 8 hour Intermediate Driving Improvement Course to remove the points from your second ticket if you have already attended a 4-hour Basic Driver Improvement course for a ticket within the past 12 months.
Please note: this course is NOT for the 8 Hour Driving While License Suspended Course.
Or fill out the form below.
Classroom Schedule
8 Hours Court Ordered
IDC (Intermediate Driving Course)
IDI (Intermediate Driving Improvement Course)
Wednesdays
2:00pm - 10:00pm
Saturdays
9:00am - 5:00 pm
Call for other times and Locations (561) 969-0150